SALISBURY RACECOURSE COVID – 19 UPDATE
The British Horseracing Authority has cancelled all horse racing in Great Britain until at least the end of April 2020, meaning Salisbury's first race meeting on Sunday 26th April will not take place. We will be in touch with all customers who made ticket bookings for that race meeting in the next week.   
At Salisbury Racecourse, the safety and welfare of our visitors, racegoers, participants and team is paramount. The situation is under constant review and any further updates from the Government and the British Horseracing Authority will be provided as and when we get them.
 Please note that we are currently working from home, so please do not call the office. We are contactable via email office@salisburyracecourse.co.uk and will respond to all queries as soon as possible.
Can I get a refund for the Sunday 26th April fixture that has been cancelled?
For all bookings for our cancelled meeting on Sunday 26th April, including hospitality and restaurant bookings made directly with Salisbury Racecourse, a transfer to other racedays or full refund will be offered. If you choose a refund, it will go directly back onto the card you booked with within 14 working days – you do not need to take any action. If you have any further queries, please do not hesitate to contact: office@salisburyracecourse.co.uk
 Non-racing events & functions
Organisers of any non raceday events are asked to please contact: alexina@salisburyracecourse.co.uk 
What happens after April?
Currently, horse racing is suspended until the end of April only. We will of course be communicating to our customers if this changes. Although no refunds are currently being offered for fixtures taking place from the beginning of May onwards, we would be happy to transfer your booking to another date later in the year.
If you would like to transfer your booking, please send an email to office@salisburyracecourse.co.uk with your booking reference, full name and the date you would like to transfer to. If the transferred date does not go ahead, you will of course be eligible for a full refund.
What will happen if I'm an annual badge holder?
We fully appreciate that this will have an effect on your Annual Badge at Salisbury Racecourse and that currently you will be unable to join us for our first fixture. We have delayed the sending out of all annual badges until racing has been given the all clear to restart.
The situation is hopefully a one off, but we will not know the full picture for a while yet, so we ask you to be patient and bear with us. Please rest assured that we are incredibly grateful for your continued support and we will be in touch in due course when we have more details.
Salisbury is proud to have been staging racing for 435 years and let us hope it is not too long before we are racing again. 
 This is indeed an extraordinary situation, so please take care of yourselves and we very much look forward to welcoming our friends and customers again at some point in the future. 
Make the most of your time at Salisbury Racecourse. Find out everything you need to know about going to the races including what to wear, where to watch, how to bet and some of the racing jargon.
Salisbury Racecourse offers a wide range of food and drink options to suit every taste and budget. Our in-house catering team and catering partners use renowned local suppliers and the Racecourse has gained a reputation for first class catering.
NEXT RACE DAY'S RUNNERS & RIDERS
Entries will be available from approximately 3.00pm, five days prior to the meeting and declared horses, i.e. final runners will be available from approximately midday, two days prior to the meeting.
Purchase raceday tickets, gift vouchers and special offers.
On guidance from the BHA (British Horseracing Authority) racing will now be suspended until the end of April 2020 with the situation under constant review, meaning our meeting on Sunday 26th April has now been CANCELLED. https://t.co/oWPuVJ6bfL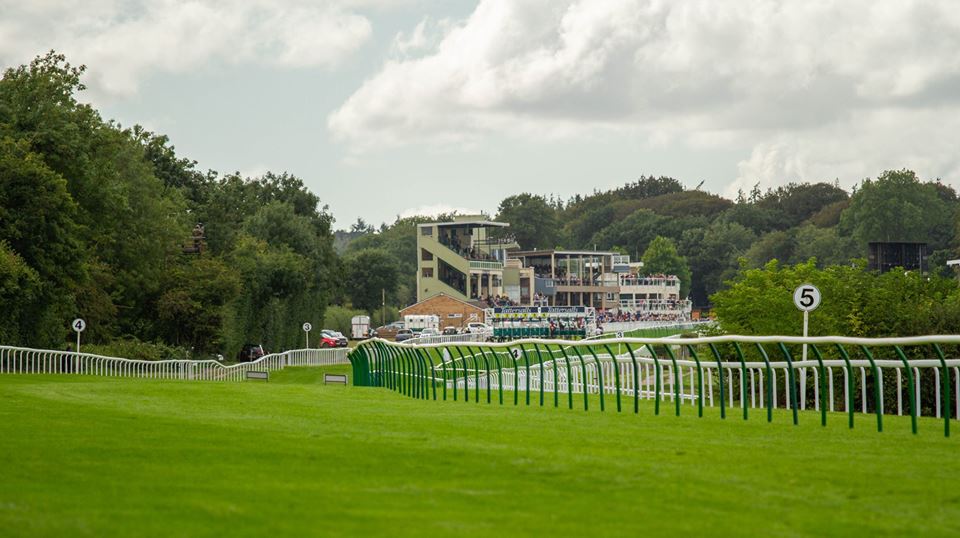 Network and entertain VIP guests – enjoy the thrill of live horseracing from your private suite balcony with panoramic views across the racecourse and far reaching views of Salisbury Cathedral and the Wiltshire landscape.
Impress corporate guests, increase awareness and generate new business through a wide range of sponsorship benefits and advertising opportunities to complement your marketing objectives.
EVENTS, CONFERENCES & WEDDINGS
When we are not racing, Salisbury Racecourse is the perfect venue for conferences, business meetings, private parties, and dinners, Christmas events and wedding receptions.
Everything Owners and Trainers need to know about having a runner and coming to Salisbury Racecourse.
Entries will be available from approximately 3.00pm, five days prior to the meeting and declared horses will be available from approximately midday, two days prior to the meeting.